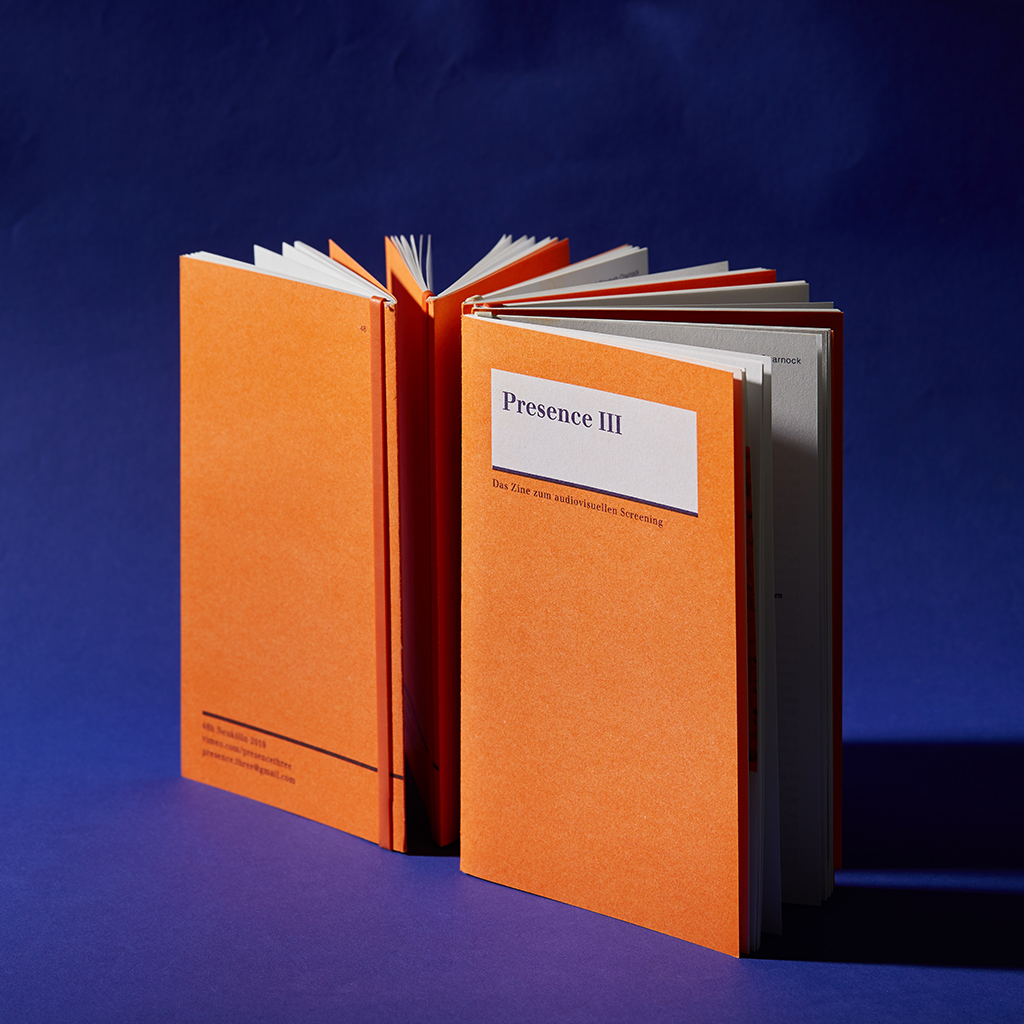 48 Stunden Neukölln is a forum for artistic projects from all genres of the Berlin art scene. The festival presents and promotes art that contributes to current social issues. The festival theme of 2019 was Futur III.
Together with Oliver Gehrmann I organised a screening of ten different audio-visual shortfilms, based on ten texts from different genres, all put together under the name of "Presence III".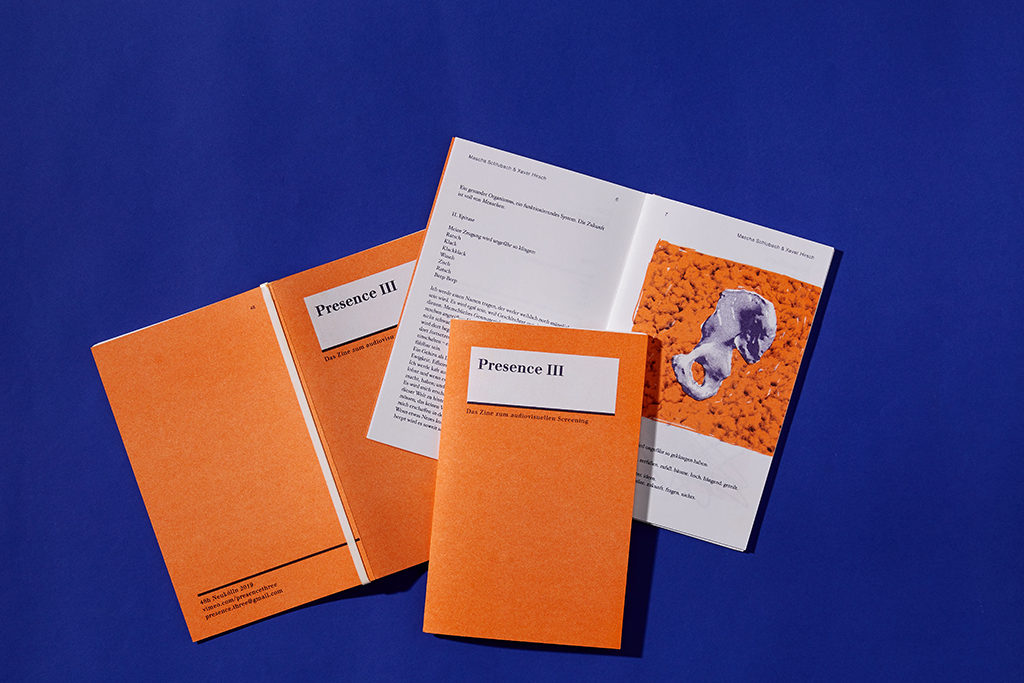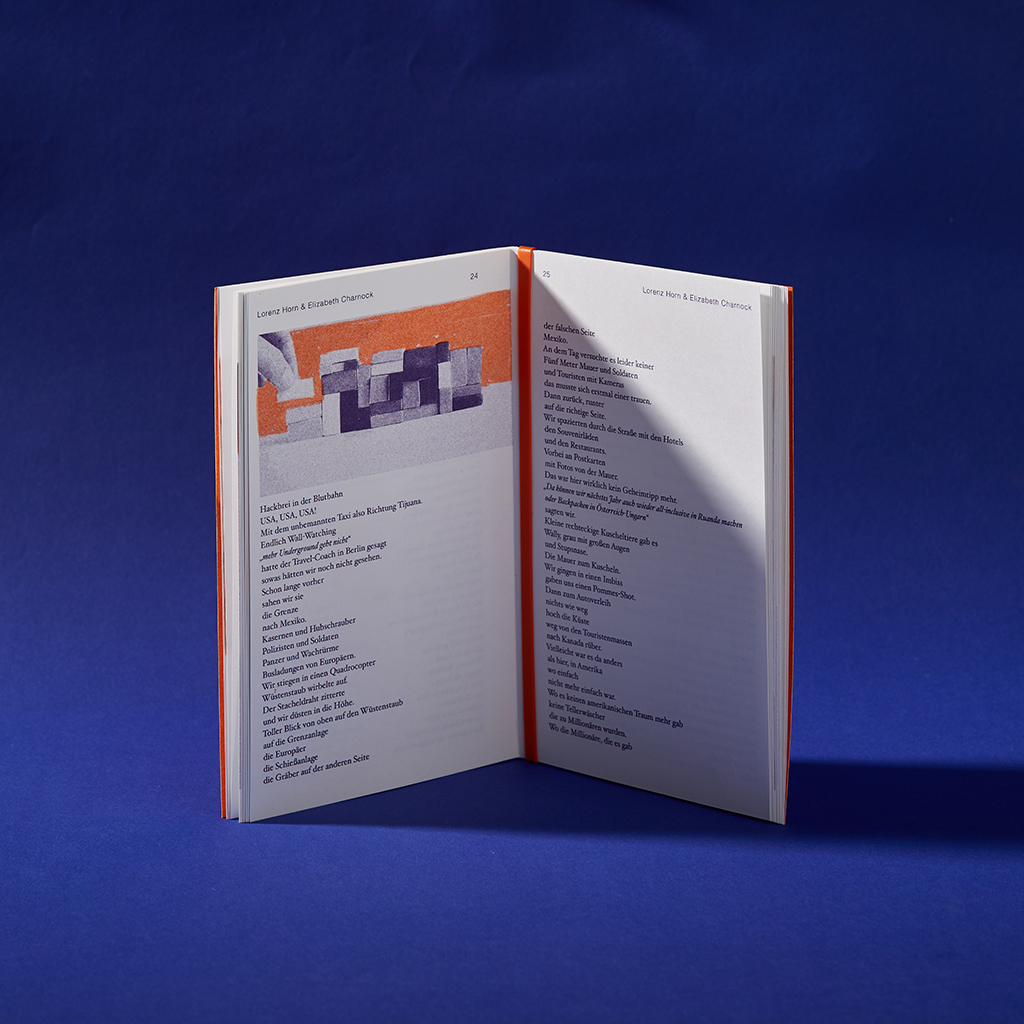 We not only had a public screening, I also designed a zine with the texts and stills from the shortfilms to take home. I printed it in two colours, orange and purple, with a risograph.